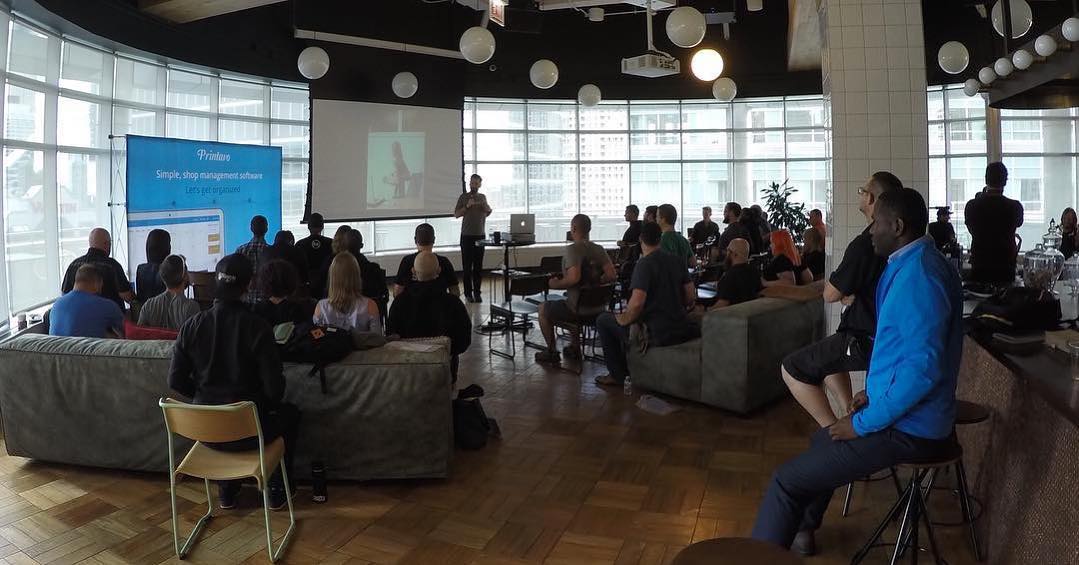 History
We started with a 4x4 Riley Hopkins. As we were based at University of Illinois, the collegiate business was booming. Our growth was crazy as more jobs pilled in and we focused on quick turnover. The problem was PayPal, QuickBooks, Google Calendar and email weren't cutting it. It was impossible to start understanding where a job was in the process and what was next. Paper was everywhere and we knew things has to change.
It was important to find a solution that was simple. Our team was incredible, but not astronauts, and simplicity was crucial to be able to train everyone. A cloud-based solution was also important. We were on the go, meeting with students, organizations, the university and dropping off orders. I wanted our team to be able to login anywhere, access their jobs, and know what's going on next. We couldn't find any solution that fit these needs. I knew there be something better and reached out to Ryonet with ideas. They gave their feedback and we kept in touch. I learned to code through much reading and building Printavo's first version. Then the second version, third and so on.
Fast forward to 2019, Printavo helps shops all over the world keep their workflow organized and streamlined. We're proud of where we've come and are just getting started.
How We Help
Do you need to get organized? Printavo is simple, shop management software that has helped thousands of screen-printing, embroidery, signing, engraving and promotional product companies reach the next level. Our shops are able to centralize their processes and keep everyone on the same page to improve efficiency and reduce costs. This makes your employees and customers happy.
Printavo is a tool to help shops with the core aspects of their business, workflow management, approvals, scheduling, payments, and accounting. We believe in helping you.