We have rolled out several exciting improvements to Printavo! We are working hard to build the foundation for large improvements to come.
This week, we've rolled out:
A long-awaited "Decline" button for customers to decline quotes and art approvals
The ability to create a default Status for Printavo Merch stores
A Customer Selection option while moving orders from Printavo Merch to your Printavo production calendar
An important bugfix that prevents Preset Task Groups from duplicating
We promise to continue iterating on and improving Printavo. If you have ideas, we want to hear them! Head to printavo.com/ideas to vote on ideas, submit your own, and leave us feedback.
---
Improvement: Customers can now decline approvals directly from Printavo
Customers may now decline an approval request with the new Decline button. It is located directly next to the Approval button on any Printavo approval.
Your customers can directly request changes to your proposed quotes and artwork within Printavo. Those messages flow into your Messages inbox within Printavo.
See how it appears to customers in the GIF below: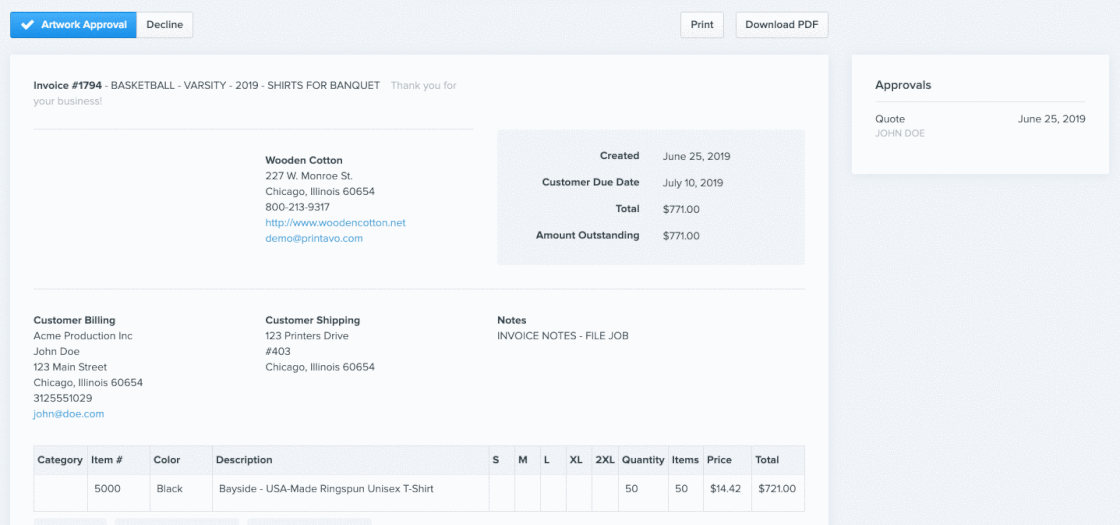 This feature has been requested by print shops (and their customers!) dozens of times, and we're thrilled to roll it out!
Reminder: as announced at PrintHustlers Conf 2019, we are currently revamping and improving Printavo's messaging function to further streamline and improve your workflow.
Printavo Merch [Beta] improvement
As a reminder, Printavo Merch's powerful and simple online store platform for screen printers, embroiderers, and anyone in the custom apparel industry will be released on September 2nd!
We are hard at work improving Printavo Merch for its initial rollout and crafting educational, actionable content about how to boost sales with online stores for print shops and their customers.
You can now set a default invoice status when you create a Printavo Merch online store. You can control this setting here:
Head to Apps > Merch > Settings to set a default invoice status for Printavo Merch stores.
You can also select a customer for invoices created with Printavo Merch.
This lets you easily select a customer when copying custom orders from your Merch store to your Printavo production workflow.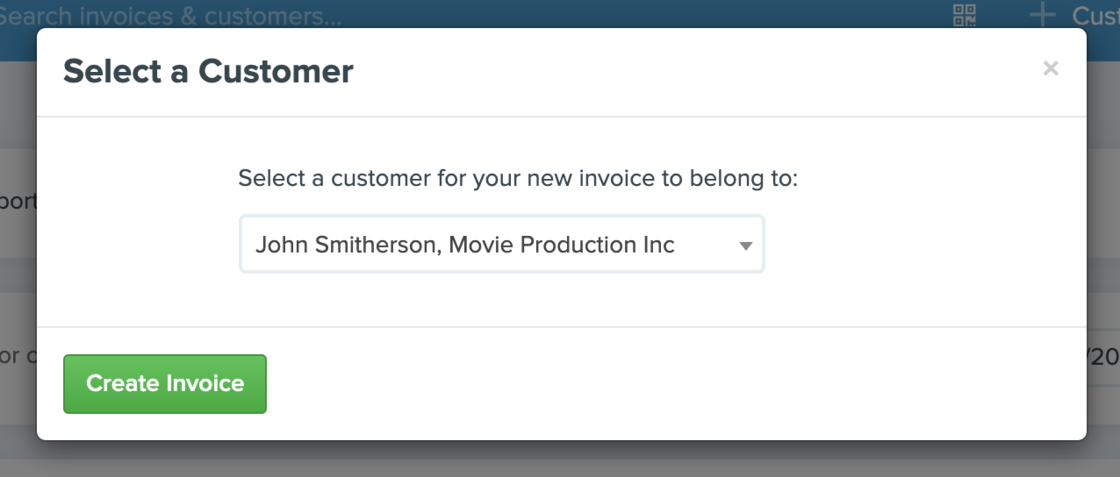 Bugfix: Preset Task Group duplication via Status Changes
Users discovered that automatically applying Preset Task Groups to Invoices through a Status Change could duplicate the tasks.
Now, Preset Task Groups are only applied to an Invoice once. No more duplicated task lists!
We hope this lets you better utilize automated task lists in your workflow.