We rolled out several notable fixes and improvements for Printavo and Printavo Merch [Beta]!
Printavo Improvement: Made Approval and Payment Buttons Sticky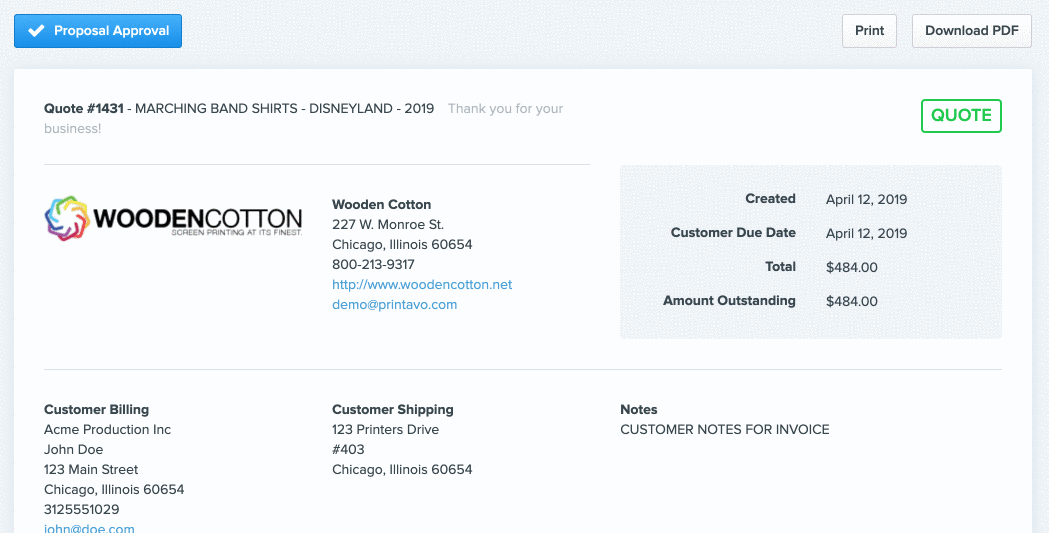 Approval and Payment buttons now stay "sticky" at the top of Quotes and Invoices. This increases clarity for your customers about the next steps they need to take.
We hope this reduces confusion and questions while making approvals and payments faster and easier.
Please note: This "sticky" functionality is not enabled when viewing invoices from a mobile device.
Printavo Fix: Task Order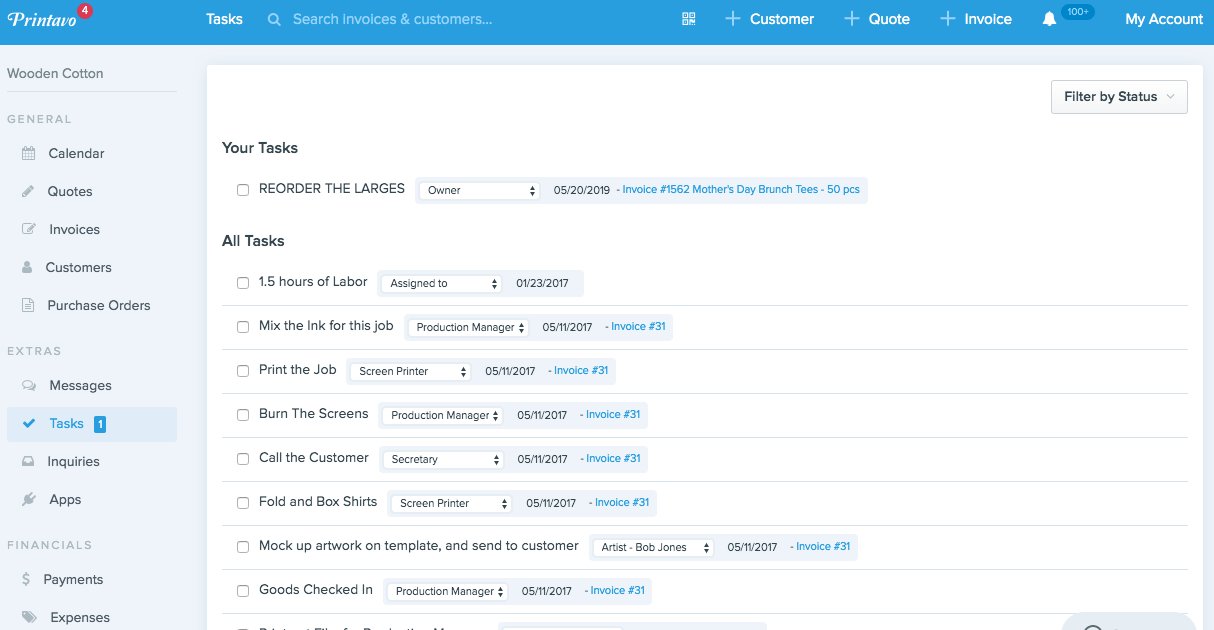 While viewing All Tasks, your tasks will be displayed in the correct chronological order. The oldest tasks will be shown first.
Printavo Fix: Deleting Users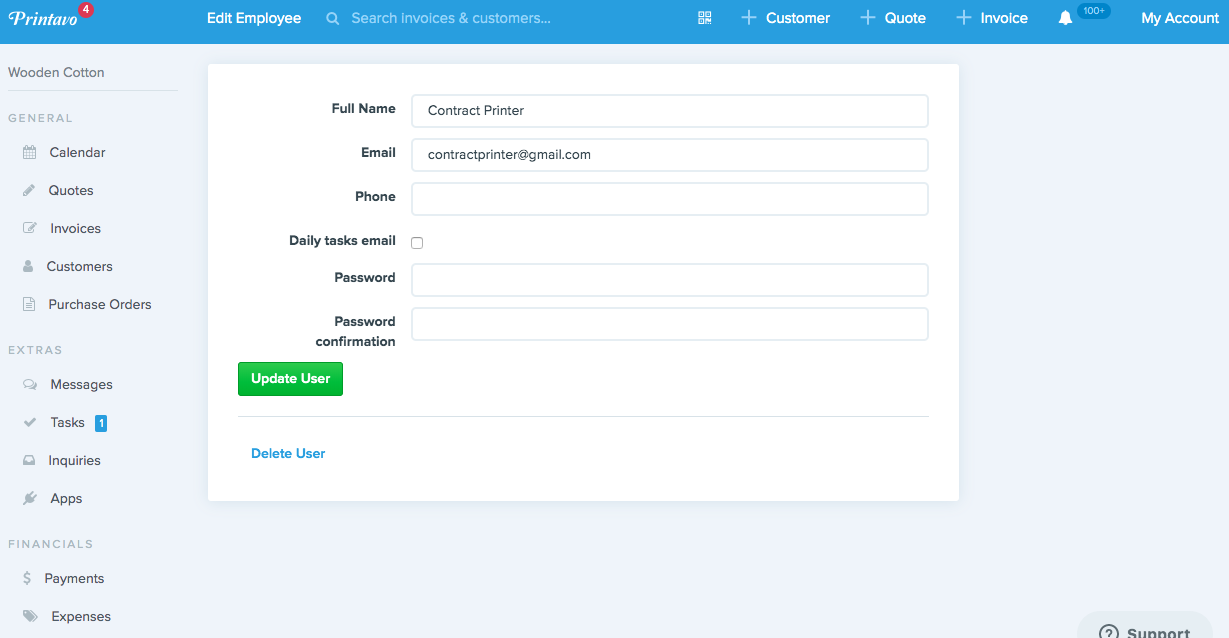 An issue preventing Delete User from working in certain cases has been corrected.
Reminder: Printavo offers unlimited users at no charge.
Printavo Merch [Beta] Improvement: Added Additional Fields for Merch Data Export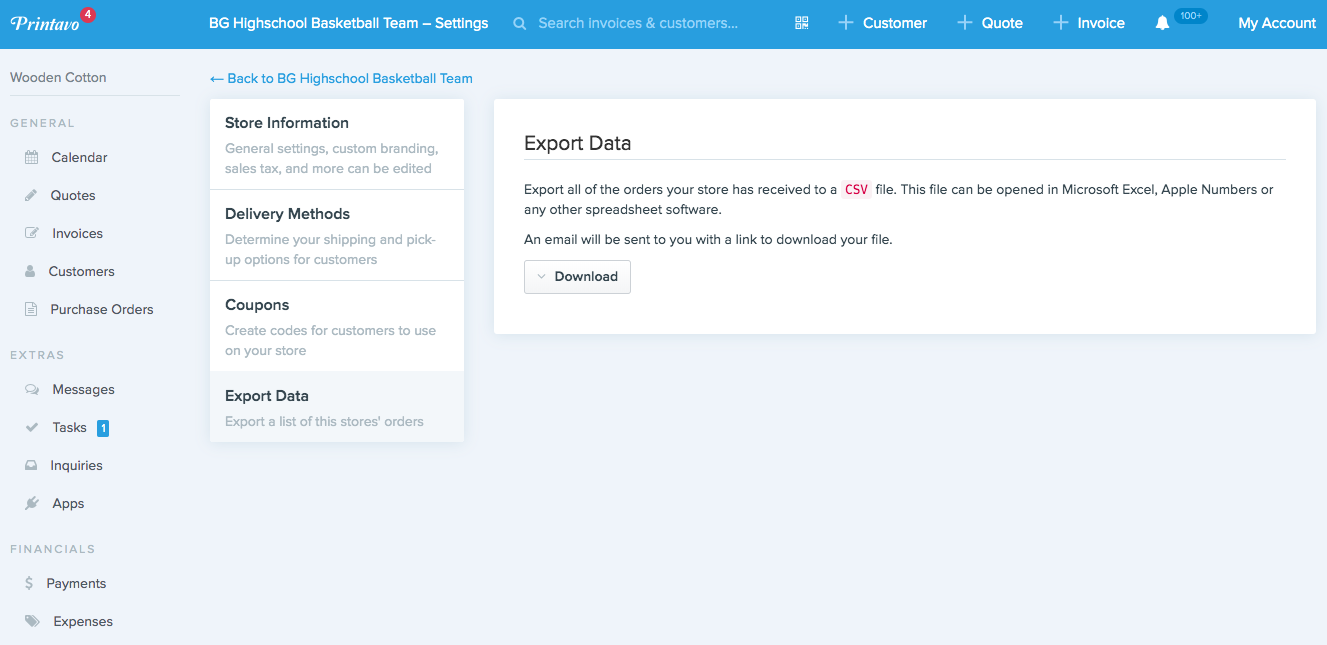 We added new fields for you to export from Printavo Merch. This makes it easier to export Merch store order information to a spreadsheet.
Notably, Shipping Cost and Fulfillment Status have been added to the exportable fields.
The exportable fields are listed below:
Order #
Order Line Item #
Order Created Date
Customer Name
Customer Email
Shipping Address 1
Shipping Address 2
Shipping City
Shipping State
Shipping Zip
Shipping Country
Product Name
Product Variation Details
Product Personalization Details
Paid Total
Total Quantity
Tax
Shipping Cost
Fulfillment Status
Delivery Method
---
As always, Printavo remains dedicated to continuous improvement. We appreciate your feedback!
You can view our log of notable updates and improvements at https://updates.printavo.com and contribute to our Ideas page at https://www.printavo.com/ideas.